COMPANY ──
CONCEPT
What you need is a mediocre amount of sleep.
It should be a good, short sleep from an exhausting,
enriched experience. No time for sleep. Experience Tokyo.
Whether night or day, heighten your sensibilities
That is how a journey should be
What is Owl of WISE OWL HOSTELS?
Wise as an OWL (smart like an owl), with a message that he wants you to spend the whole day playing as much as you want.
It was born as a hostel that could offer a new chance to discover, discover and experience new areas in unknown areas.
Thoughts in LOGO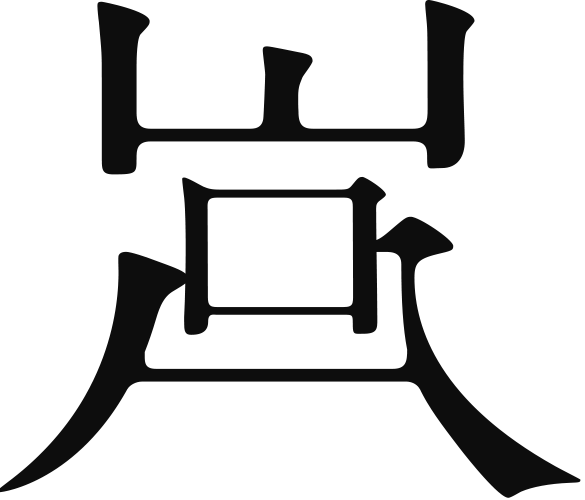 WISE OWL HOSTELS logo.
This mark looks like a kanji and looks like a hieroglyph.
In fact, this is the alphabet.
Wise Owl Hostels initials WOH are designed vertically.
I thought that it would be cool if a foreigner had Tattoo on their arms.
Wise as an Owl "Smart as an owl"
I want travelers to enjoy the Japanese city till night.
I put such a wish in the logo with playfulness.
What is our mission to host a hostel in town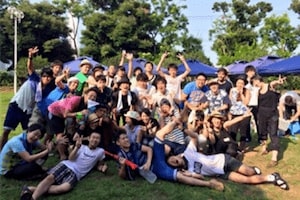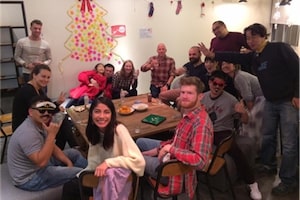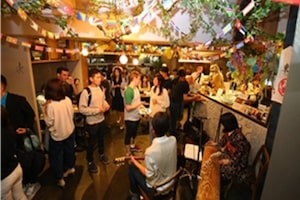 WISE OWL HOSTELS has cultivated "manufacturing, human development, and manufacturing" as a share company group
■ The Share Company Group has planned and operated a number of share houses and share offices.
"Things" that are born from stylish "things" through a variety of "humans"
▼
LOCAL COMMUNITY
ACTIVE CULTURE
CREATIVE LIFE

And start the accommodation business from 2016. Friendly members of the hostel (things) (humans) are connecting people from all over the world to the locals.
Our mission is to create a bustle and spread the region to the world with guests staying at the hostel, visitors to the region, residents of the region, and creative people.

WISE OWL HOSTELS values ​​three "C"
Create hostels (things) along the area and gather people.
Through the three spices "Culture × Communication × Contents", we will spread the world that comes from Japan to the world.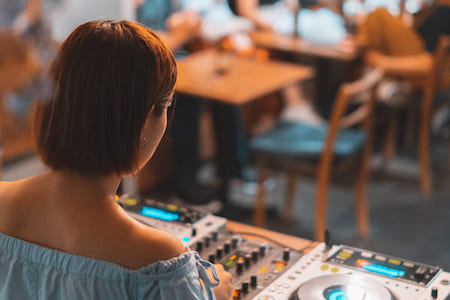 Thing + Culture
A BAR that focuses on sound, a lounge where people interact, and a kitchen where you can enjoy authentic cuisine.
Not just a place to stay. Come and enjoy the culture born here.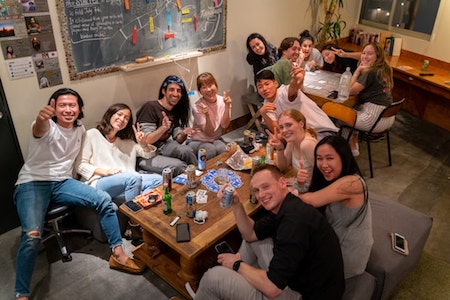 Human + Communication
Make new encounters with WISE OWL HOSTELS staff who love traveling and people.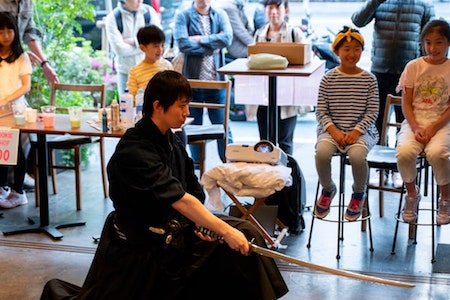 Content + Contents
A guest who happens to visit is holding an event next time. From a viewer to an artist. Get a chance to change your life.
What is a share company?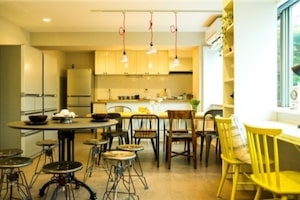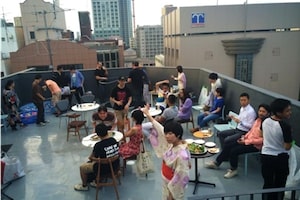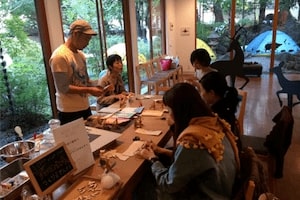 A share company is a company that creates new value with the keyword "share (share, participate, contribute)".
Our concept is "re-design".
We are working on a business that transforms the changing needs of the world into ideas and shapes.
Through new construction, renovation, real estate financing, rental management, etc.
The assets, lives, networks, etc. of all stakeholders related to our company
I would like to contribute to value creation through a multifaceted approach.
[Share Company Co., Ltd.]
Share house planning / operation / management / share house rental business / share office rental business
Planning, operation and management of hotels and inns / Planning and operation of other shares / Building lots
Location 4-3-3 Sendagaya, Shibuya-ku, Tokyo 151-0051 THE FORUM Kita-Sando 3F
Access Tokyo Metro Fukutoshin Line Kitasando Station 1 minute walk from Exit 3
Homepage
https://share-company.com
Message from the President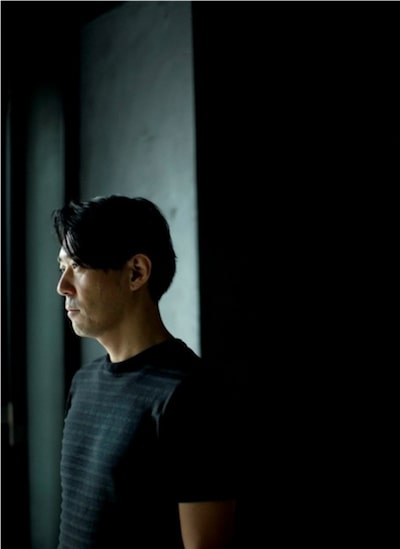 I think I have always been committed to architecture. Today's architects are only the design part. Since the area where you can commit is small, you can do only a limited amount and make less money. I hope to expand the scope of architectural work from investment, real estate, design and management.
After graduating from Waseda University with a master's degree in architecture, he joined Space Design, a real estate developer founded by former recruiter Hiromasa Ezoe. Learn the importance of thinking about architecture from the perspective of real estate investment.
After that, he was selected as a director of the "R-project" on the day, and created sensational renovation properties one after another, such as "Setagaya Monozukuri School", and played a part in spreading the word "renovation" into Japan.
"In addition to the design of the building, what kind of business should be created in it. Operation is important to increase the value of the building with wisdom and ingenuity." Thus, a "share company" centered on operations was born. We have formed a share house and share office management team that manages at a short distance from the user, while maintaining the manufacturing spirit that has the ultimate design as a renovation.
"In New York and London when I was young, there were small but cool hotels, and the practice of locals playing at hotels was infiltrating. In Japan, there was no such facility, I've always wanted to make it. "
"Tongata" hostel WISE OWL HOSTELS created with such thoughts. The company was spun off as Wise Owl Co., Ltd. in 2017, and plans to open the fifth hostel in spring 2020.
President and Representative Director
Wataru Muto
Company profile
Trade name
Wise Owl Inc.
Location
Head Office
THE FORUM kitasando 3F, 4-3-3 Sendagaya, Shibuya-ku, Tokyo 151-0051
Date of establishment
2017
Capital
25,000,000 yen (as of March 31, 2019)
Representative
Wataru Muto, CEO
Business description
Planning, operation and management of accommodation facilities and restaurants / Planning and operation of other rental spaces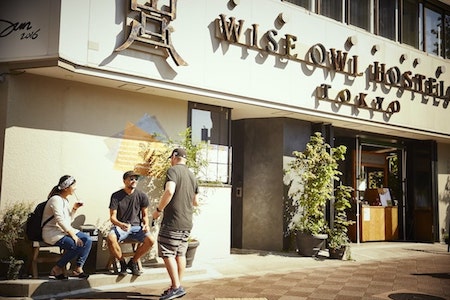 TOKYO
3-22-9 Hatchobori, Chuo-ku, Tokyo

TEL 03-5541-2960
FAX 03-5541-2961
MAIL hachi@wiseowlhostels.com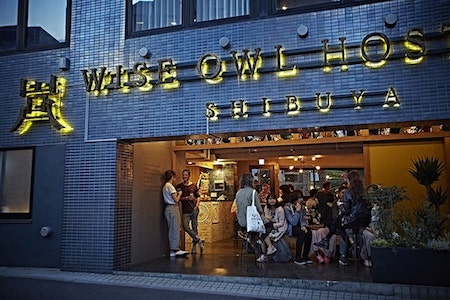 SHIBUYA
4-9-10 Aobadai, Meguro-ku, Tokyo

TEL 03-5738-0180
FAX 03-5738-0181
MAIL shibuya@wiseowlhostels.com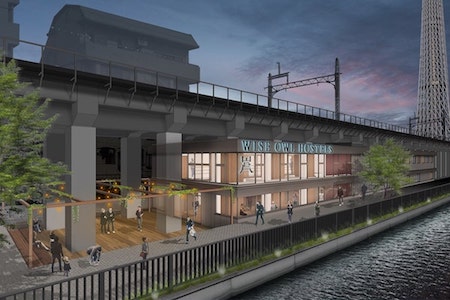 RIVER TOKYO

1 Mukojima, Sumida-ku, Tokyo
(TOKYO MIZUMACHI area)
TEL 03-5608-2960
FAX 03-5608-2961
MAIL rivertokyo@wiseowlhostels.com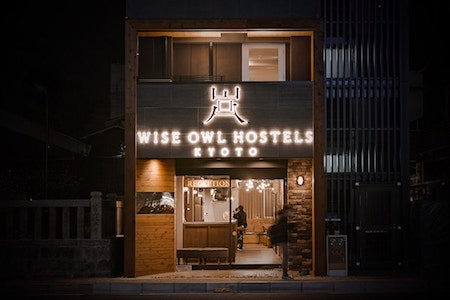 KYOTO
96-1 Nishikujo, Ikenouchi-cho, Minami-ku, Kyoto.

TEL 075-748-6683
FAX 075-748-6684
MAIL kyoto@wiseowlhostels.com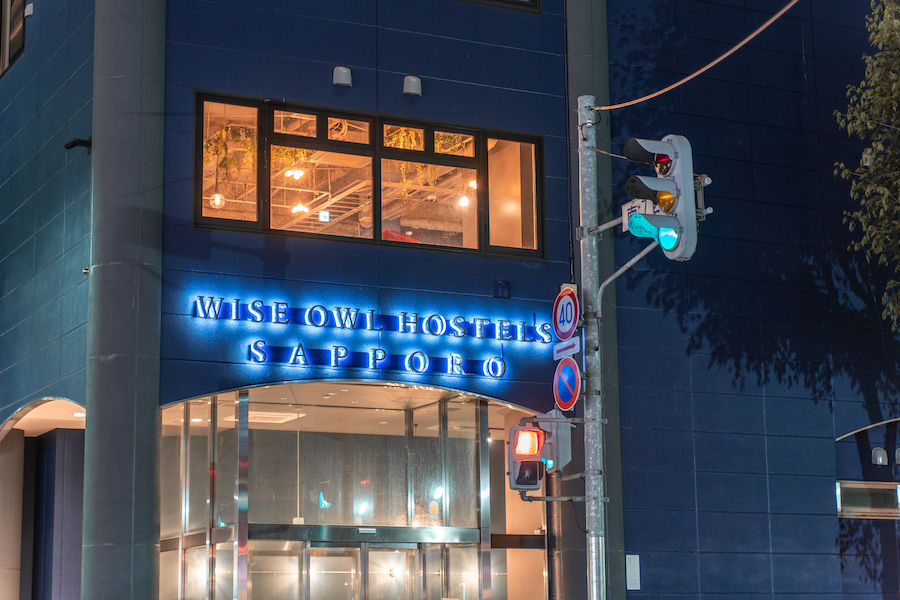 SAPPORO

6-1-1 chōme, Minami 7 Jō-nishi, Chūō-ku, Sapporo, Hokkaido

TEL 011-596-7417
FAX 011-596-7418
MAIL sapporo@wiseowlhostels.com