WISE OWL HOSTELS RIVER TOKYO ──
[RIVER TOKYO] is in Mizumachi which is a hot promenade with colorful stores and cool café linking from Asakusa to Tokyo Skytree.
From here, you can take a pleasant walk alongside Sumida River Walk all the way to Asakusa or go out on a picnic to Sumida Park.
Either way, you can put yourself surrounded by waters and greens at the same time staying in the middle of the World's busiest city. Don't miss out by not staying here if you wish to enjoy your Tokyo trip!

[Fukuro360°] on the 1st floor is a Café, Bar & Event Space. It is the place for getting inspired by interact with locals and others, and the most importantly, be social.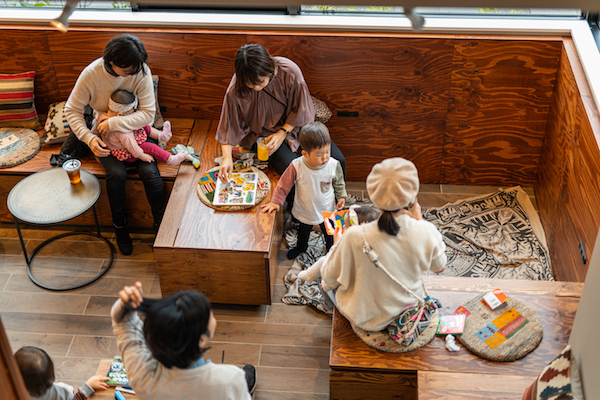 A mom-friendly lounge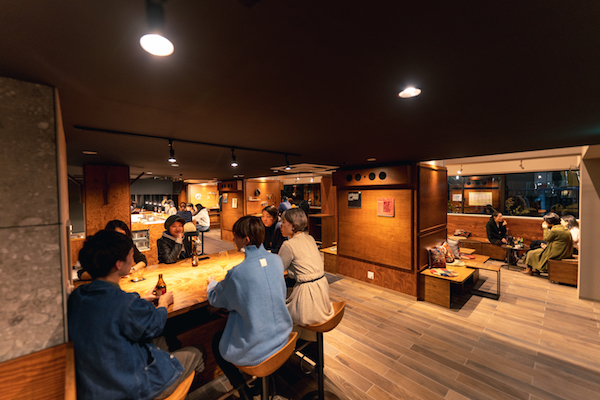 A perfect place to be social with locals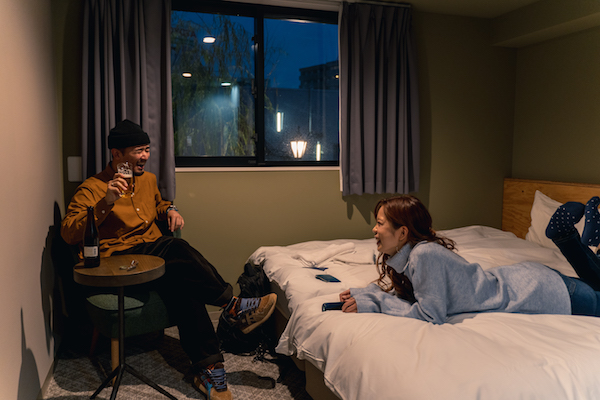 A Twin or a Double room for couples and friends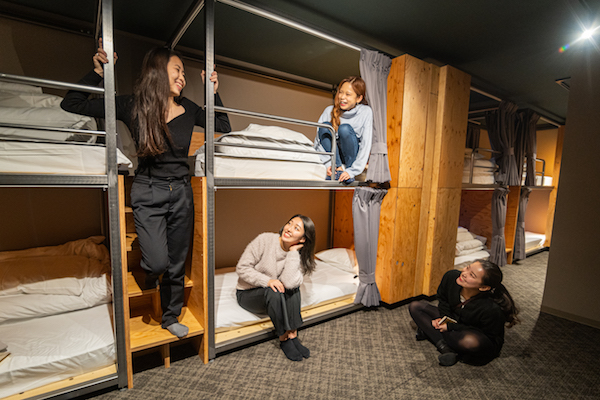 Who needs a ladder when you have staircase on your bunk bed dorms?
Smoothie from JUICE BY YOU @Ota Wholesale Market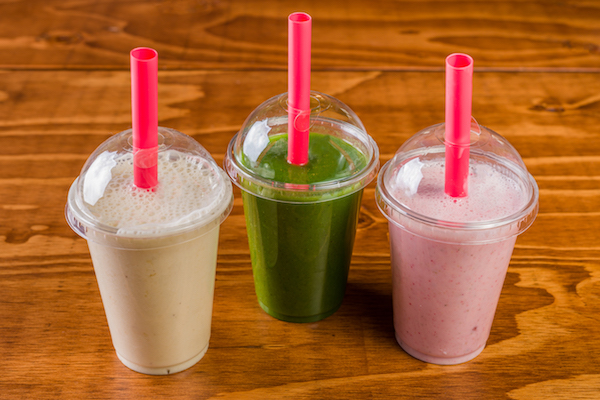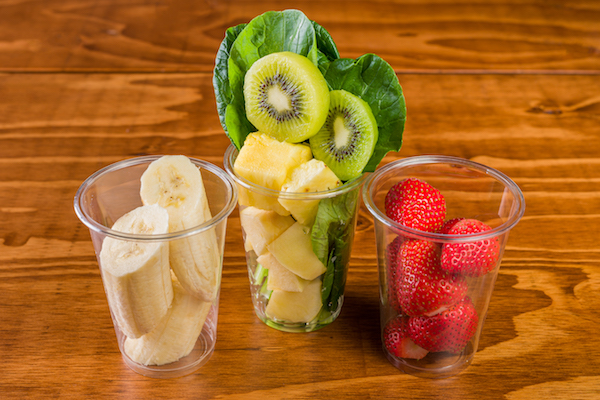 DATE: From December 19th
You can taste delish smoothie at Fukuro360°for limited time only!
There will be also a Farmer's Market right in front of the hostel.
※For details, please follow our
Facebook
and
Instagram
accounts!
SIORI HARA, a fruit wholesaler who works at Ota Market, personally selected the finest fruits to make a smoothie at famous juice stand, [JUICE BY YOU]. It is originally can be found only in Ota Market, but now it is on Fukuro360°for limited time only.
Fruits have its season. Fresh seasonal fruits are very tasty and nutritious. I want you to enjoy the taste of such seasonal fruits fully, so I will not make one unless you order one. That is the only way you can enjoy the fruit without losing any of its nutrition or taste.
Rooms
Every room on the 1st floor is dormitory facilitated with Bunk beds with staircase (not ladder!) (14 beds in 1 dormitory room)
Rooms on the 2nd floor is private rooms. You can choose either Twin Room (You can use it as a King-sized bed) or Double Room. (1 or 2 persons in 1 room)
All the mattresses are from the Simmons.
※ Every Showers and Toilets are shared.
※ Mini kitchen and coin laundry are placed in the common area.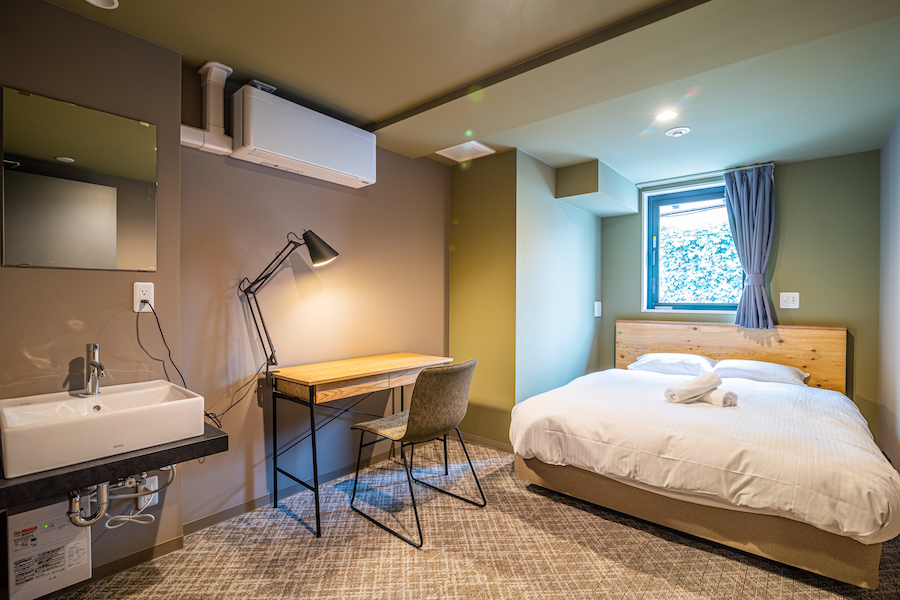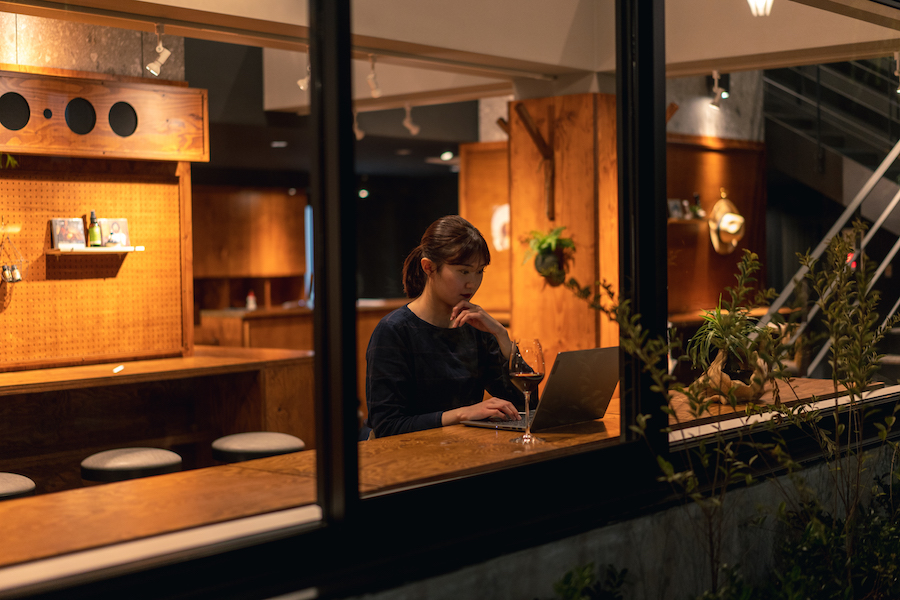 Lounge
You can use Free Wi-Fi anywhere inside the facility, and there are power outlets on the desks in the lounge on the 1st floor. So, you can use it as a co-working space, having a meeting at café, or concentrate on your own.
There are varieties of drinks at the lounge, so enjoy drinks with staying guests or staff.
ROOM&BED FACILITIES

Free Wi-Fi

USB jack

Plug

Blackout curtain

Hanger

Reading light

Locker with key

Bath towel
※There will be no complimentary towels, slippers or hangers for monthly plan users
※Safety box, reading light, and USB charging port is only available for dormitory only
SHARED SPACE FACILITIES

Kitchenette

Iron

Laundromat
OPTION

Toothbrush
¥50

Yukata (rental)
¥200

Razor
¥100

Body towel
¥100

Ear plugs
¥50

Copy
Black and white 1sheet ¥10
color sheet ¥30

Skin care
¥150

Washing powder
¥100

Extra bed-making
¥500/each time
Cafe BAR & Event Space ──
Fukuro360°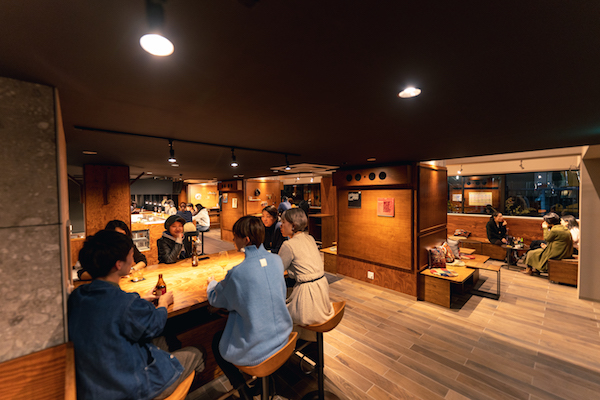 Fukuro360°
Awake your idea that sleeps beneath yourself.
Unfold it and expand in any possible angles.
Then, a new journey to the world around you will begin.
Fukuro360°exists for everyone in the hope that everything[mono] that is made from here and the relationship[hito] that is being born within here will meet the right moment[koto] to be known by the world and expand outward in any direction you wish.
【An Event Space Opened for Everyone】
An open space right in front of the hostel, under the bridge. If you want to bring a food truck in this place, or open a small flea market or a workshop for crafts, or even throw a live concert, Fukuro360°might be the perfect place to let those happen.
You can throw live concerts, talks or speeches, or other events in any format. If this space is not big enough to hold your idea, you can plan bigger as we can give you opportunity to use even the lounge and the terrace also.
Let your new idea sprouts from interacting with others spread its messages like a stream flows into the river and the ocean.
【Cafe Menu】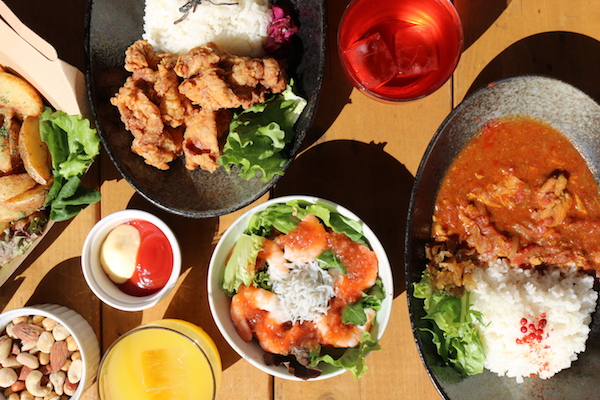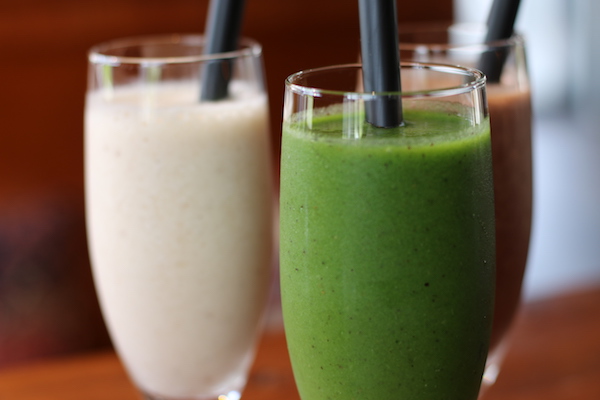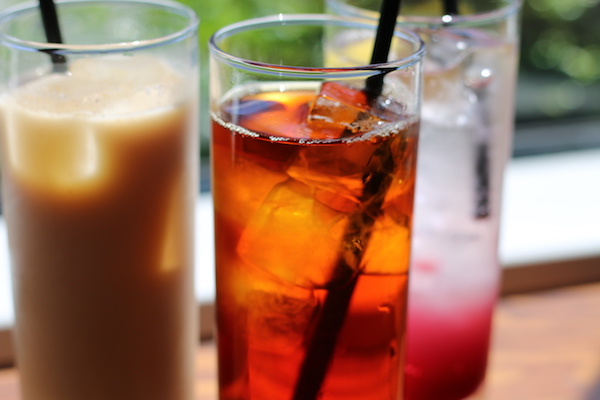 【BAR Menu】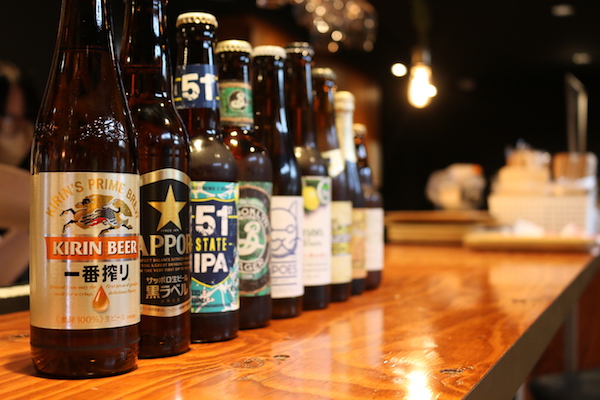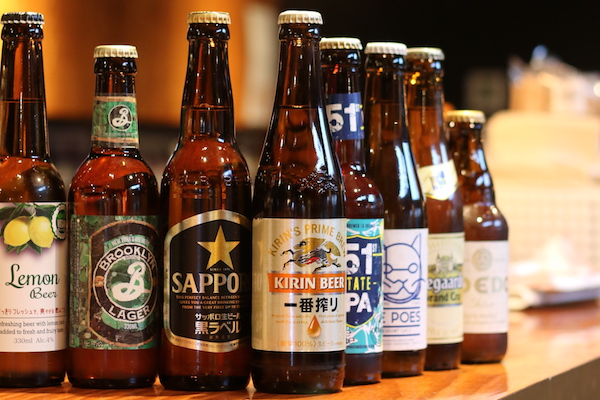 Facebook
Instagram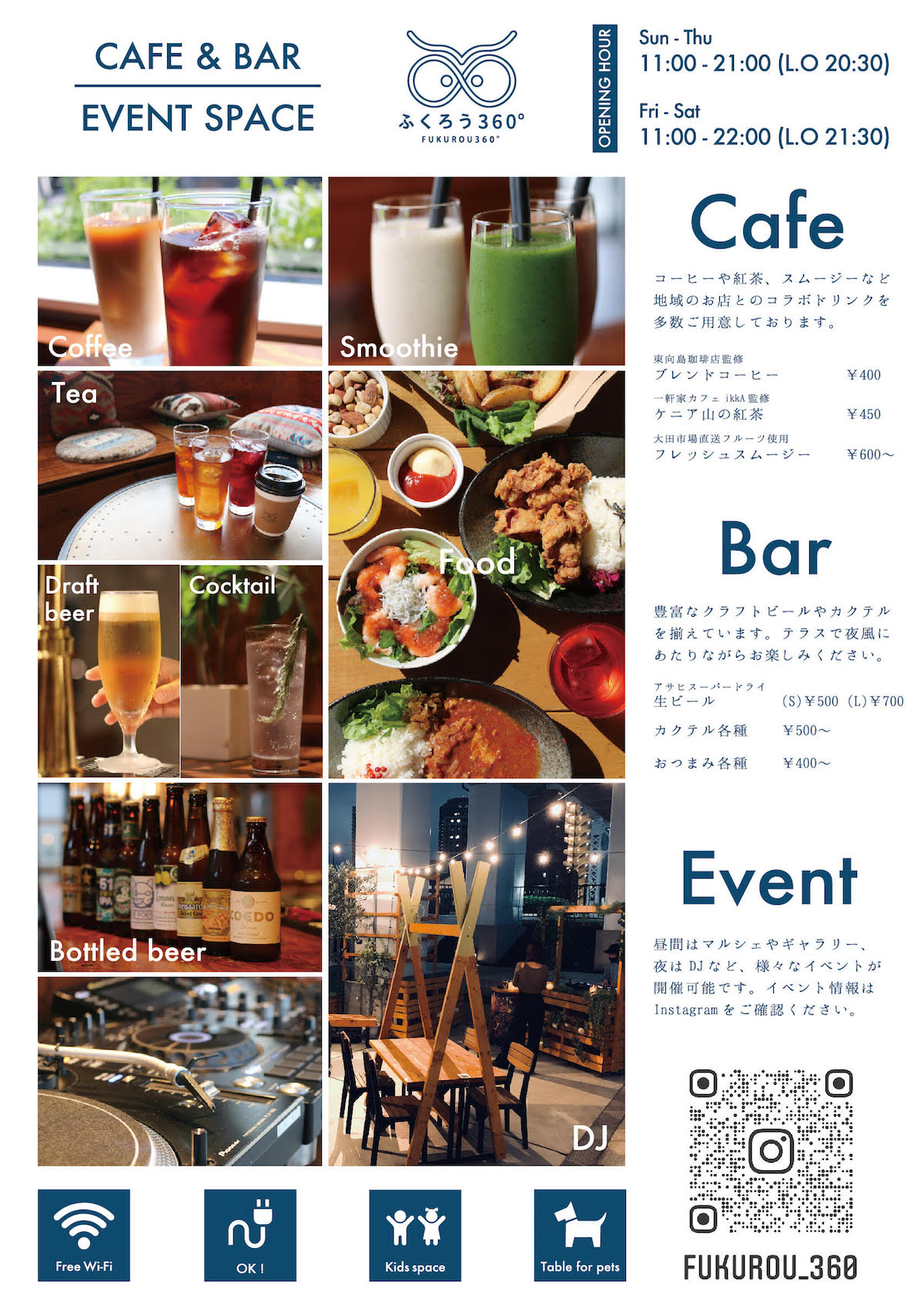 WISE OWL HOSTELS RIVER TOKYO
1-23-3 Mukojima, Sumida-ku, Tokyo (TOKYO MIZUMACHI area)
Tel:03-5608-2960 Fax:03-5608-2961
【Train】
-4 mins from Tokyo Skytree St. on Tobu Skytree Line
-4 mins from Honjo-Azumabashi St. on Toei Asakusa Line
-10 mins from Oshiage St. on Toei Asakusa Line, and Tokyo Metro Hanzomon Line
-10 mins from Asakusa St. on Tokyo Metro Ginza Line, and Toei Asakusa Line