WISE OWL HOSTELS SHIBUYA ──
WISE OWL HOSTELS SHIBUYA is a symbol of Shibuya area's dynamic and joyful ambience.
Theme of WISE OWL HOSTELS SHIBUYA is "FOOD & TRAVEL".
Because one cannot travel without tasting the local cuisine.
At "OWL's kitchen", you can get Japanese styled lunchboxes (bento), have a cup of coffee, or grab your beer during Happy Hour.
Your next tasteful chapter will start here in Shibuya.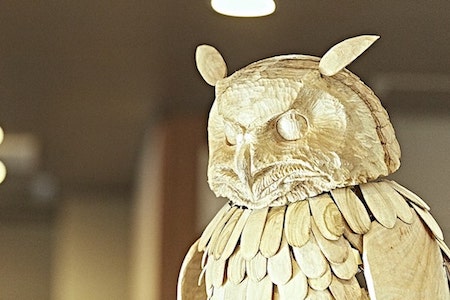 MEG, sculpted into a single log,
will welcome you acknowledging your presence by a sensor.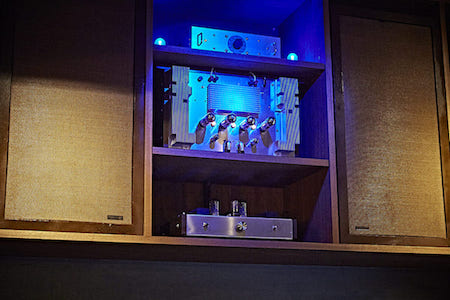 VACUUM TUBE AMPLIFIER
designed to fit the space
WISE OWL HOSTELS SHIBUYA has private rooms for 2 people (Twin Room Bunk Bed /Double bed Room), Family Room Bunk Bed for 4 people, Female Dormitory Bunk Bed ,and Mixed Dormitory Bunk Bed.
Since it is in a walking distance from Shibuya station and reasonable price at the same time, WISE OWL HOSTELS SHIBUYA is not only loved by travelers but also locals including job-hunting students, theater performers, businessmen, etc.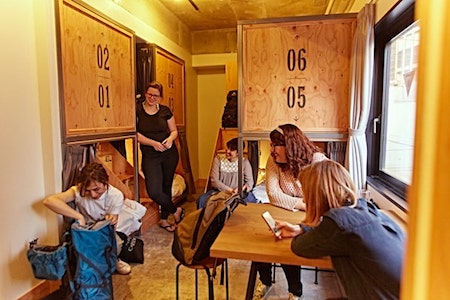 ROOM&BED FACILITIES

Free Wi-Fi

USB jack

Plug

Blackout curtain

Room shoes

Hanger

Reading light

Locker with key

Bath towel
SHARED SPACE FACILITIES

Iron

Laundromat

PC
OPTION

Rental Wi-Fi
¥500/DAY

Toothbrush
¥50

Yukata (rental)
¥200

Razor
¥100

Body towel
¥100

Ear plugs & Eye mask
¥150

Copy
Black and white 1sheet ¥10
color sheet ¥30

Skin care
¥150

Washing powder
¥50

Extra bed-making
¥500/each time
FOOD & BAR ──
※In preparation.
OWL's kitchen 1F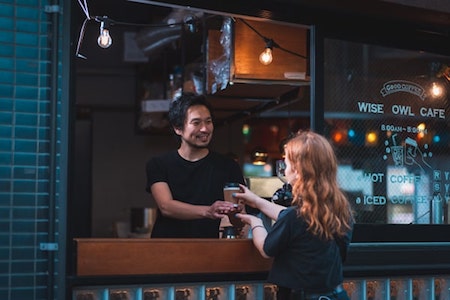 Every morning, the scent of fresh-roasted coffee will wake you up.
You can enjoy a pleasant breakfast until 11:30, or purchase one of our home-made lunchboxes for only 500 Yen.
We provide FREE Wi-Fi, power outlets, and serve drinks and snacks around the clock for people who want to relax in the lounge or work.
Draft beer, whisky and soda and lemon sour for only 300 Yen during HAPPY HOUR!
Make friends from around the world and share your crazy travel stories!
※Change of business hours by extended State of Emergency and newly declared a quasi-state of emergency.
Closed until further notice due to COVID-19
Breakfast set:¥500
Breakfast hours:8:00~11:30(Everyday)
Coffee(HOT/ICE):¥250~
Muffin:¥300
Cookie:¥150~
Banana:¥100
Cafe hours: 8:00~17:00(Everyday)
Lunch box:¥500~
Lunch hours:11:30~15:00
Closed:Saturdays, Sundays, National Holidays
Drinks:¥500~
Bar hours:All day (Everyday)
Happy hours:16:00~19:00 (Everyday)
Tel: 03-5738-0180
Number of Seats:38
※Lunch reservation and delivery via Uber Eats available.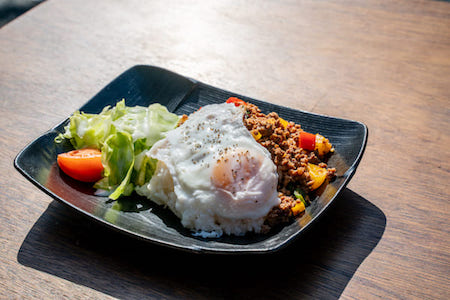 WISE OWL HOSTELS SHIBUYA
4-9-10 Aobadai, Meguro-ku, Tokyo
Tel:03-5738-0180 Fax:03-5738-0181
【Train】
-8 mins from Ikejiri-ohashi St. on Den-en-Toshi Line
-8 mins from Shinsen St. on Keio-Inokashira Line
-16 mins from Shibuya and Nakameguro Stations
【Bus】
-5 mins from Osakaue Bus stop
Route Number 渋05 11 12 21 23 24 31 32 41 82