WISE OWL HOSTELS KYOTO ──
Enjoy Kyoto until the very last minute with WISE OWL HOSTELS KYOTO, a mere 5 minute walk from Kyoto Station Hachijo Exit (JR and Kintetsu railways) and right across the street from VIP Liner (the arrival/departure point for express buses in Kyoto).
Also nearby are the AEON Shopping Mall and variety store Don Quijote, where you can stock up on travel essentials and gifts.
In addition to overnight accommodation, we also provide partial use of our facilities to non staying guests passing through by express bus.
Take a power nap in one of our rooms, shower, or rest in our lounge & bar until it is time to board your bus.
Or make use of our Coworking Plan for those who only wish to use our lounge.
Either way, our convenient location makes WISE OWL HOSTELS KYOTO the perfect stop to recharge and freshen up.
Leave your luggage with us and explore Kyoto until the very last minute!
Currently celebrating our Grand Opening with special discount prices!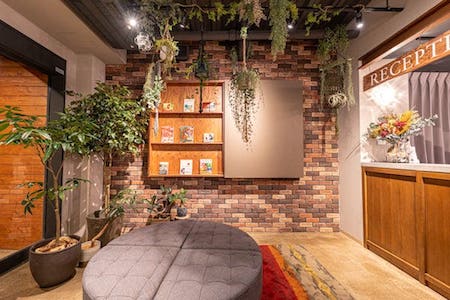 Enjoy an early blossoming with our limited Sakura Art Exhibition!
From February 22~25, PLAY JOURNEY performed "PLAY JOURNEY! Kyoto Edition" at our hostel.
On each day, 3 different artists painted cherry blossoms onto 3 photographs by different photographers while PLAY JOURNEY performed their play about travel in Kyoto and cherry blossoms.
The finished pieces are being displayed across 9 meters of our lounge wall.
Please come visit to enjoy an early sakura blooming!
【Date】 March 1st ~ June 30th
【Place】 1st Floor BAR & LOUNGE
【Time】 10 AM ~ 9 PM
【Viewing】 Free viewing, no reservation necessary. Please notify staff at the front desk upon arrival.
【Works on Display】
Mio Katagiri (photographer) × Eric (artist)
Ali Yokota (photographer) × Tomoaki Murayama (artist)
Makoto Suda (photographer) × silsil (artist)
For event related press release
click here
.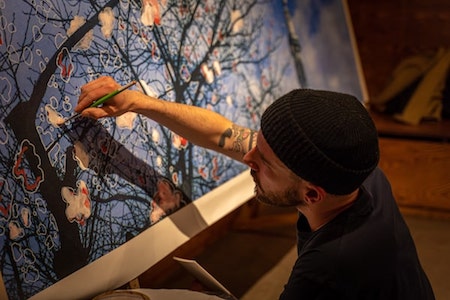 coming soon
WISE OWL HOSTELS KYOTO offers 30 private rooms for 2 people, and a Single Dormitory with full privacy of a private room.

Mixed Dormitories and Female Dormitories are also available.

Toilets on each floor, and powder rooms, showers, bathrooms and coin laundries are located in B1 floor.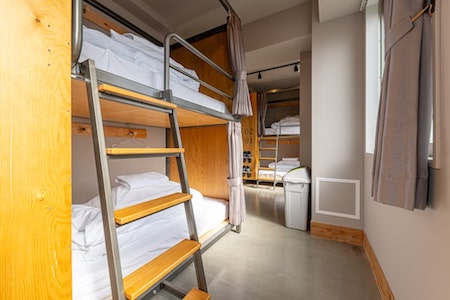 ROOM&BED FACILITIES

Free Wi-Fi

USB jack

Plug

Blackout curtain

Room shoes

Hanger

Reading light

Locker with key

Bath towel
SHARED SPACE FACILITIES

Iron

Bath room

Laundromat

PC
OPTION

Toothbrush
¥50

Yukata (rental)
¥200

Razor
¥100

Body towel
¥100

Ear plugs
¥50

Copy
Black and white 1sheet ¥10
color sheet ¥30

Skin care
¥150

Washing powder
¥50

Extra bed-making
¥500/each time
OWL's nest 1F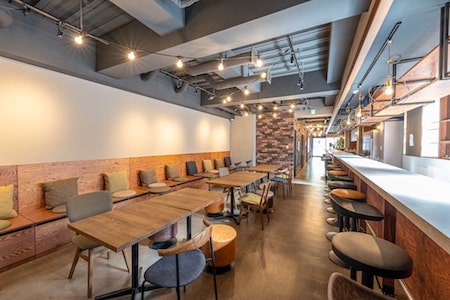 Like a nest where owls can rest their wings.
At the end of the narrow passageway, as if a hidden place in the woods.
Something special brought into life where the lively owls flock.

March 1st 2020 Coming Soon

WISE OWL HOSTELS KYOTO
96-1 Nishikujo Ikenouchi, Minami-ku, Kyoto
Tel:075-748-6683 Fax:075-748-6684
【Train】
-5 mins from Kyoto St. on JR Line and Kintetsu Line
-5 mins from Toji St. on Kintetsu Line