What you need is not a mediocre amount of sleep.
It should be a good, short sleep from an exhausting enriched experience.
No time for sleep.
Experience Tokyo.
Whether night or day, heighten your sensibilities.
That is how a journey should be.
Our friendly staff members (humans) of hostels (things) are here to connect the travelers
from the globe with locals
by creating opportunity (connection).
That is what WISE OWL HOSTELS stand for.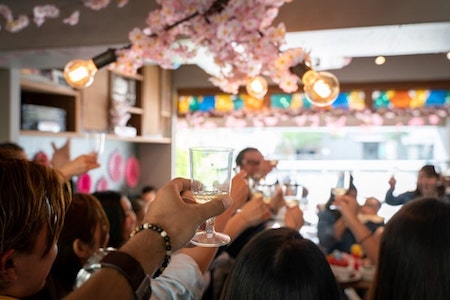 ---
Thing + Culture
With a sound-centric bar, a lounge where everyone interacts, and a kitchen to enjoy cooking authentic cuisine, it is not just a place to stay.
This hostel is where you can play and enjoy cultures created at the hostel
Human + Communication
Everyone in WISE OWL HOSTELS, both staff and guests, is travel enthusiasts.
Let's make another episode of your travel story together.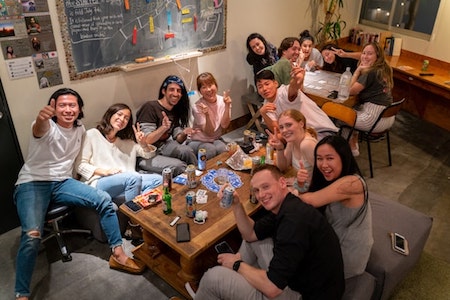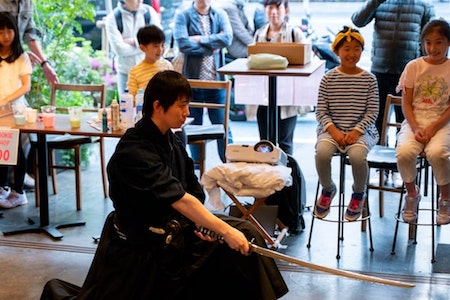 Content + Contents
Once a guest who happens to visit, a performer shows their talents next time.
From a viewer to a performer. Your life can be changed in any moment here, at WISE OWL HOSTELS.
There are two different types of the room; dormitory and private rooms. Since both types are using shared bathroom and shower room, it let you to stay in much more reasonable price than hotels.
After a fulfilling time, we provide you with high-quality sleep.
We decided to make difference from the old bunk bed and mattress with other hostels to achieve that goal.
Our bunk beds, designed with wooden walls and curtains which blocks the light completely, will give you a private space for your own.
A security box, a reading light, a power outlet, and a shoes box are the things you can find your stay more convenient.
Even the mattresses are the Simmons' for excellence in sleep. These are one of many traits that we are famous for.
We have a group plan for the guests who are more than 6 people.
Whether it's an orientation for the freshmen or a field trip coming from overseas, you can get discounts choosing a group plan.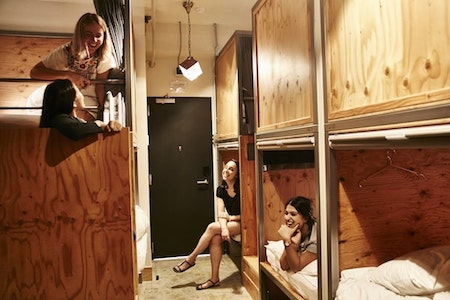 WISE OWL HOSTELS aim to become an "enjoyable accommodation."
Travelers from overseas, locals, and different cultures share the same moment with others at WISE OWL HOSTELS.
Various "people" interact with each other, and that triggers new "contents" –thoughts and ideas- comes to life.
Those of you who wants to throw an event like a workshop or a party at WISE OWL HOSTELS where people from the world gather, you are always welcome to contact us.